"With courage and fidelity", the motto of the Papal Swiss Guards. With the same spirit and a strong sense of responsibility, Siriano Fidanza took care of the evenings at Nicola Bulgari's NB Center for the Swiss Guards.
With courage and fidelity
Three special days, three special dinners. Nicola Bulgari received a visit to his NB Center for American Automotive Heritage: Commander Philippe Morard, Stefan Zahner, Don Thomas Widmer, Monsignor Heinz, the Albertine nuns and the Swiss Guards.

Chef Siriano Fidanza has the honor and responsibility of taking care of the three evenings, crowning this event with three memorable dinners.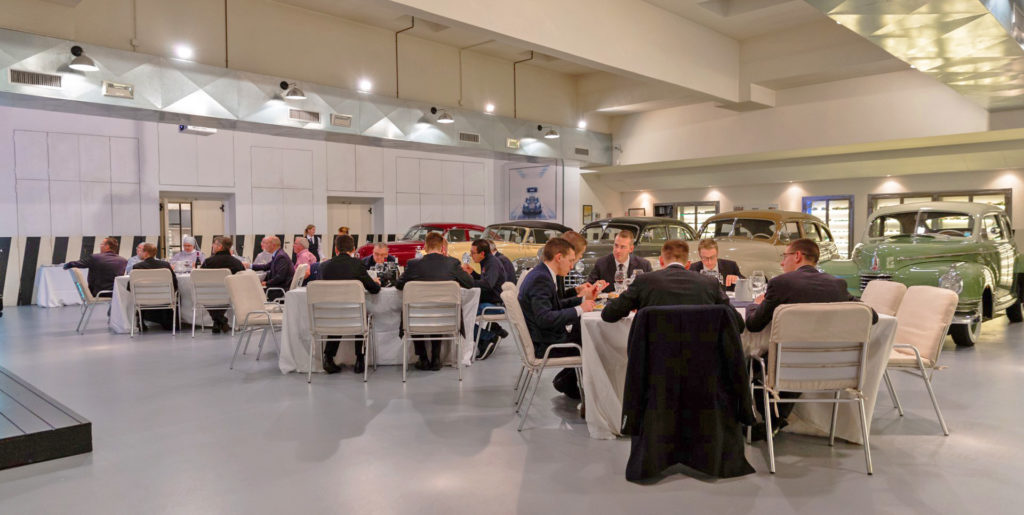 I was honored to manage these evenings, commissioned by Nicola Bulgari, a continuation of a nice collaboration. I created a menu in which the valorisation of simple products was the winning recipe.

Siriano Fidanza
In the events I take care of, I work with trusted professionals. For these evenings the direction of the hall and the table service were managed by his friend and close collaborator Maitre Andrea Pistoia.
And precious collaborator of trust, Chef Michela Carboni, has been at my side in the kitchen.
Cooking at the NB Center
The Nicola Bulgari Center for American Automotive Heritage is the preservation, conservation and enhancement of a piece of American automotive history. Unique in the world, cared for and managed by people moved above all by a true passion.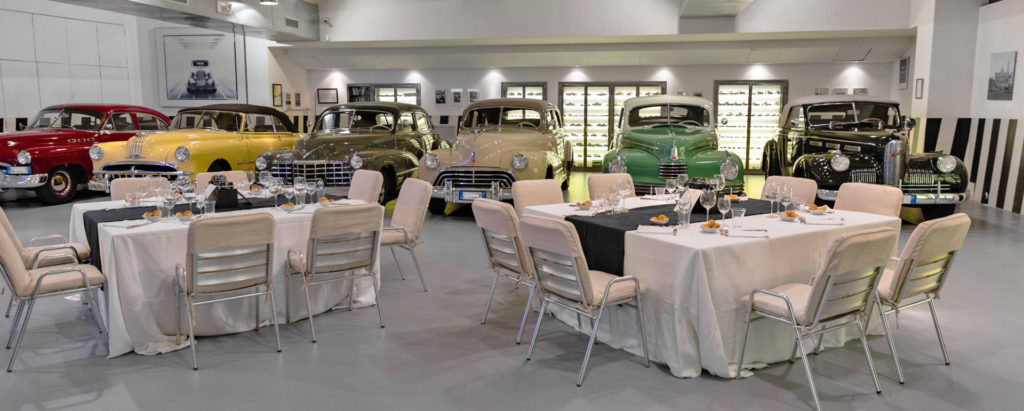 It was like going back in time. Cooking and eating alongside historic Cadillacs, Packards and Buicks that belonged to the Vatican's Noble Garage.

The dinner had to marry with this atmosphere, reconciling the rediscovery of a menu with simple ingredients but elegant in its elaboration.
A great satisfaction for us and for our guests, who thanked us and greeted us with the promise of a special collaboration with the Vatican.
Our services extend to every type of event and location. We work with clients of all kinds in the most diverse fields. We understand what you want to convey and we help you do it better.
The dedicated publication
For this occasion a book has been published, made specifically for the Vatican: "Alacriter et Fideliter, visiting the NB Center".

Be there, in a memory of this caliber is the recognition of the value of my passion. The kitchen, a life path that takes me everywhere.

Siriano Fidanza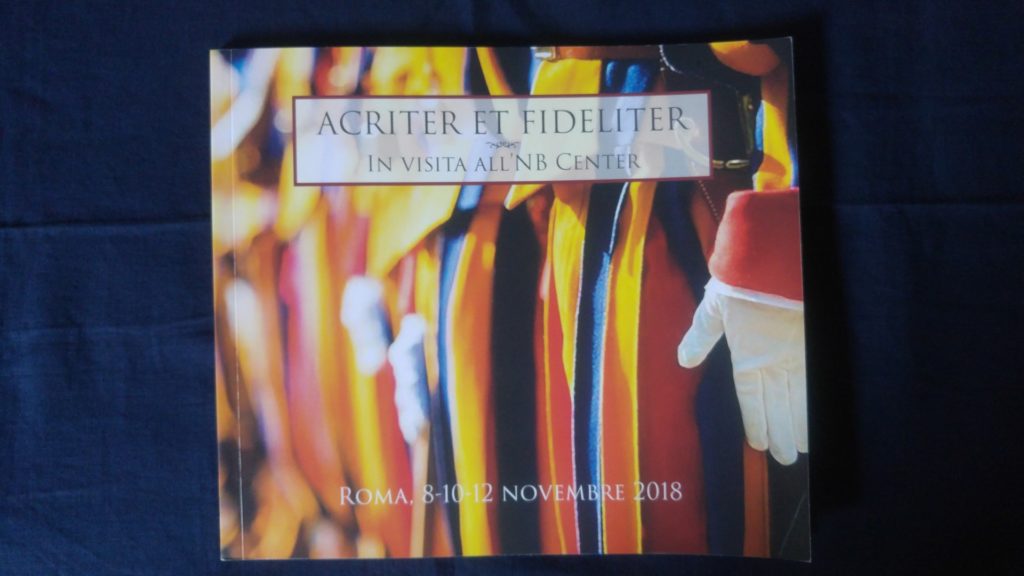 We have experience in managing events open to the public, as well as private parties. We attach great importance to your event, why you organize it and the result you want to achieve. We take care of every detail and bring equipment and professionals to your service. Your guests will be welcomed according to high quality service standards.